Καλησπέρα σε όλους και καλό μήνα!!! Μετά από τόσο καιρό μπορώ να ανασάνω!! Η πτυχιακή μου σχεδόν τελείωσε και ελπίζω το Σεπτέμβρη να μπορώ να ορκιστώ!! Δεν έχω νέα να μοιραστώ μαζί σας εκτός από κάτι που με έκανε πολύ χαρούμενη!! Μια αγαπητή φίλη από Αμερική , η οποία φτιάχνει αρώματα μου ζήτησε να ποζάρω για το νέο της άρωμα!! Το αποτέλεσμα ακολουθεί παρακάτω! Αν έχετε χρόνο επισκεφθείτε τη σελίδα της Cat ,
Deep Midnight Perfumes
, θα βρείτε μαγευτικά αρώματα βγαλμένα από ένα φανταστικό κόσμο!!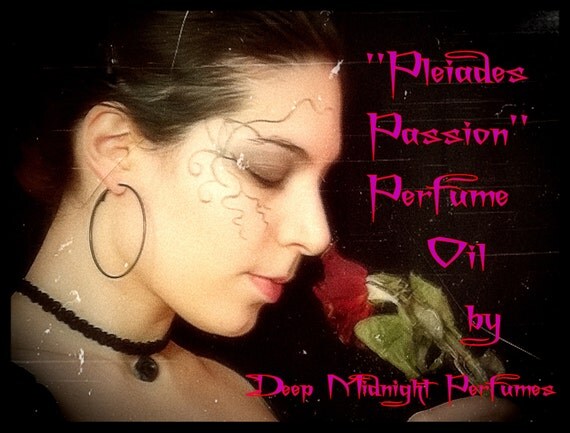 Hi there!!It;s been sooo long since the last time I posted anything here! I missed you so much! I almost finished my final paper and after the presentation I believe that I'll be able to post my news more often:) Everything is the same here , I follow the same routine everyday but I had amazing news few weeks ago!! My dear friend Cat, she is an amazing artist asked me to pose for her new perfume!! I'm so happy to present you "Pleiades Passion". If you have few minutes visit her amazing shop ,
Deep Midnight Perfumes
, you will find many divine perfumes!!
xoxo
Chris!